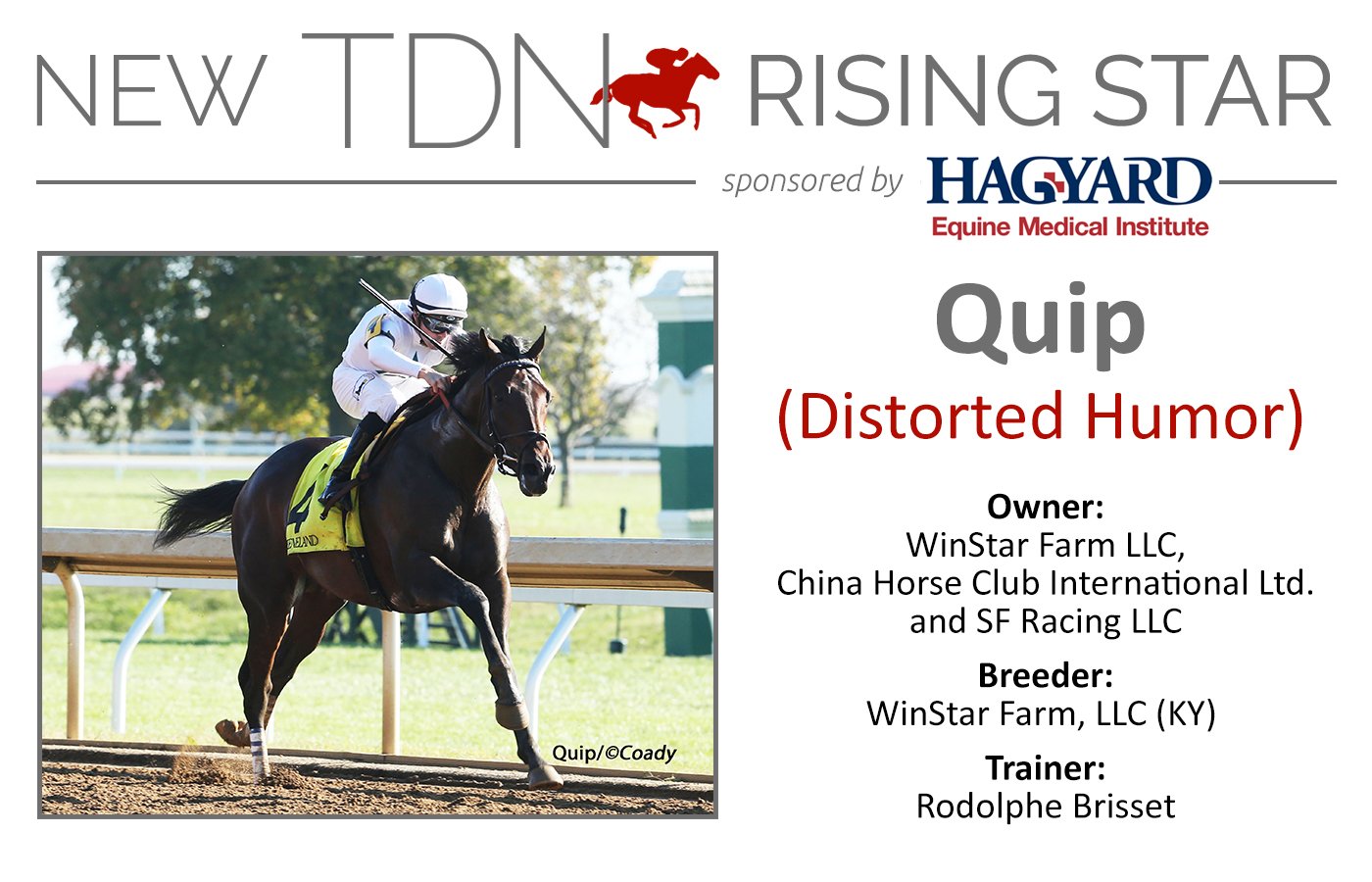 A relentless surge of success has carried the China Horse Club's members to 20 winners in only 35 days, lifting the tally of victories for the calendar year to 95 and positioning the club to smash through a century of winners in a season for the very first time.
The rapid-fire results have also lifted CHC to an accumulative tally of 296 triumphs since it began racing in March 2014 and poised to post its 300th winner in just over three and a half years of operation.
No fewer than 18 individual performers provided 20 wins between 15th September to 19th October with success being enjoyed across the club's three biggest stables in USA, Europe (Ireland, Britain) and Australia. Among the highlights have been three stakes wins (Auvray, Yoshida and Goldrush) and a series of successes by emerging talent.
"It has been a heady five weeks that has been rewarding for the club and for members," said Eden Harrington, China Horse Club Vice President (Chairman's Office).
"The club's colours have consistently been in the winner's circle and that keeps members happy. Importantly, success is being seen across all of our major stables, highlighted by enjoying stakes success across three different countries. This is the consistency that we are looking to deliver to the club's membership base."
Michael Wallace, the China Horse Club's Head of Bloodstock and Racing, has been buoyed by the emergence of a series of exciting young racing prospects. Goldrush (Ireland) is an undefeated stakes winner; Quip (USA) has won both of his two starts; Copper Town (USA) is an impressive winner of two of his three career starts and Willie John and Emmaus were eye-catching winners this week.
Star Of Africa
"When you look at horses like Goldrush (Ireland), Willie John (UK), Bondi (Australia), Copper Town (USA) and Quip (USA), to name just a few, the best is ahead of them," Wallace said.
"These are exciting horses and there are some that we have not seen yet that we hope will be just as exciting. As a group, they will be play vital roles for the CHC in 2018 and will hopefully be wonderful foils for the likes of Abel Tasman, Russian Revolution, Invader, American Anthem, Good Samaritan and Auvray."
Lead Choreographer
Darhad
China Horse Club's European Bloodstock and Racing Manager, Mick Flanagan, echoed Wallace's sentiments when highlighting three lightly raced individuals from Britain and Ireland.
"The European stable has been very patient with performers like Willie John, Gold Rush and Emmaus and that patience is now starting to be rewarded," Flanagan said.
"It was fantastic to see Gold Rush win her stakes race and show that she deserves to be competing in better races as we have long suspected. Equally, it has been exciting to see the emergence of Willie John and Emmaus.
Goldrush Navan
Bullet Shot
"We have had to be patient with Willie John as he needed to mature both physically and mentally. I saw the colt last week and he still needs to furnish more so we are of the thinking that we will put him away for the winter and start back with him early in 2018. He is an exciting prospect who clearly showed a lot of class with his win.
"In the case of Emmaus, we have had to give him time throughout 2017 and he has won at his first run back and has now won two of his three starts. The best is ahead of him as well."
---
If you would like to learn more about the China Horse Club exclusive membership offer, please email your inquiry to horses@chinahorseclub.com