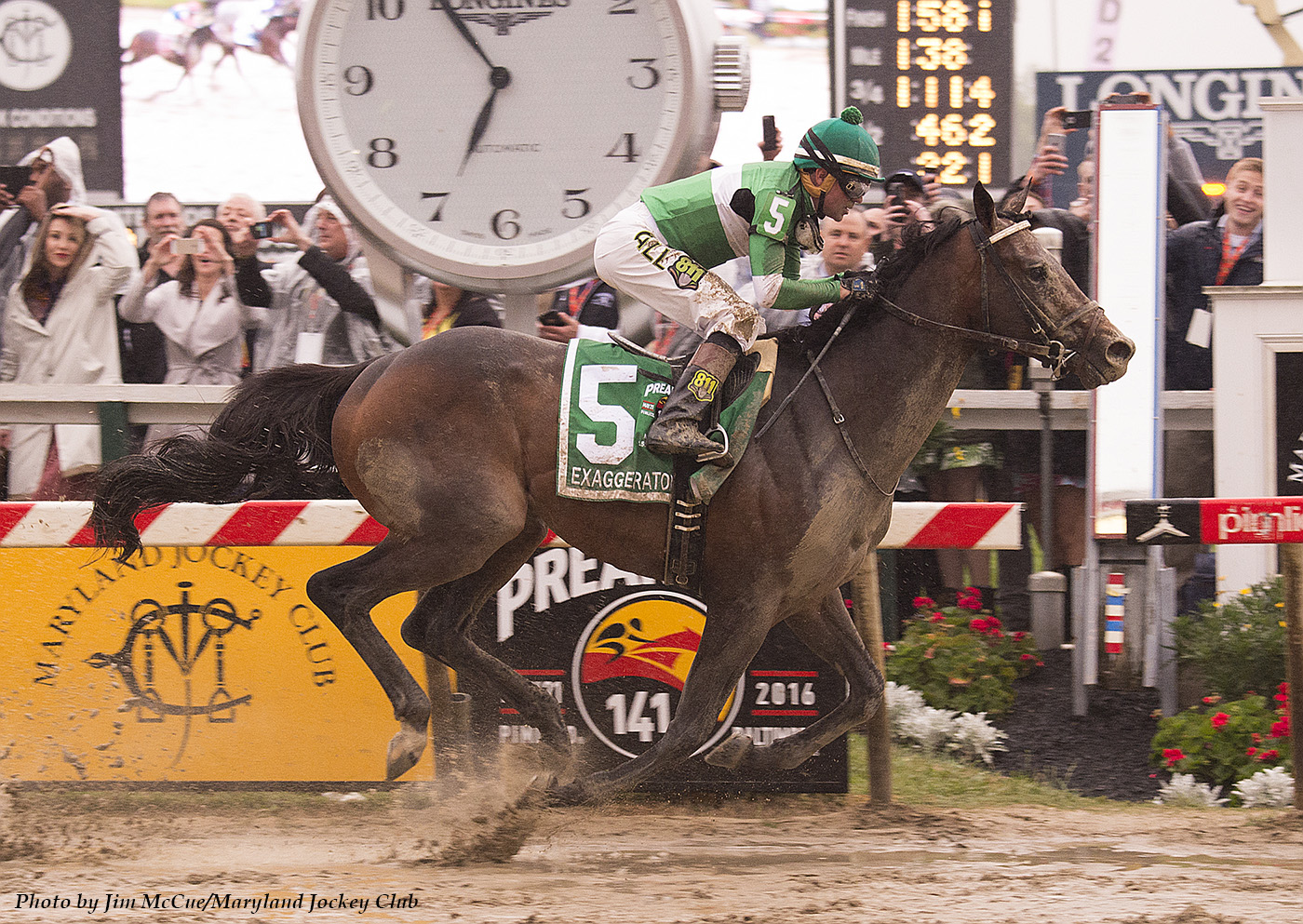 Exaggerator, the only three time G1 winner of this generation so far this season
Exaggerator's dominance in the USD1 million G1 Haskell Invitational in the United States in the early hours of this morning brought a dynamic weekend of results to a crescendo for the China Horse Club. The powerhouse performer became the first three-year-old colt of his generation to bring up three G1 wins in the current season and built upon his already weight valuation by producing a 'last-to-first' winning display in one of North America's most significant stallion making races.
First Approval
That triumph came on the back of a wave of weekend success that began in Australia when First Approval burst between runners to score at only his second career performance. It rolled on to Britain where Lockheed was carried to victory with a devastating turn of foot at the famous Glorious Goodwood festival, before Theory set hearts a flutter at Saratoga in the US with a five-and-a-half-length demolition of rivals on debut.
Lockheed
The only chink in an impeccably weekend was a minor one with the Singapore based Skywalk unlucky not to fight out the finish of the S$200,000 G3 Juvenile Championship after being hampered inside the final 150m. The strapping chestnut was no less impressive when a gallant second.
Prize presentation at Glorious Goodwood after Lockheed's win
"It has been a wonderful weekend of success for our members, especially those who have invested in some of our colts and our stallion fund," said Teo Ah Khing, Chairman of the China Horse Club.
"Exaggerator has again franked his position among the best of his generation in the Haskell Invitational and we have had some highly exciting wins from our colts Theory (USA), Lockheed (Britain) and First Approval (Australia) who are only beginning their careers.
"Theory, Lockheed and First Approval are among the new generation coming through our program. There are many others that are yet to surface as well. It is a very exciting future at the China Horse Club."
The four successes within 48 hours were all the more meaningful with all three two-year-old winners being colts. The manner of their respective successes are keeping them on track to build a commercial profile in the manner Exaggerator continues to do in the United States.
The China Horse Club purchased an interest in the breeding rights of Exaggerator before the Kentucky Derby when he was a one time G1 winner. He has subsequently gone on to run second in the 'Run for the Roses' (Kentucky Derby) and secure two additional G1 races. He will have his chance to continue building up his G1 tally for the rest of the season before retiring to WinStar Farm in Kentucky.
Theory is likely to be set for the USD350,000 G1 Hopeful Stakes, an event that may also be pencilled in for stablemate One Liner who won on debut at Saratoga a week earlier. Stakes company will almost certainly beckon Lockheed as well after his slick display at one of Britain's premier summer carnivals.
---
If you would like to learn more about the China Horse Club exclusive membership offer, please email your inquiry to horses@chinahorseclub.com