During the first two weeks of November one of the world's fastest emerging thoroughbred operations successfully launched a targeted multi-million-dollar investment blitz on elite thoroughbreds across the United States and Australia.
The China Horse Club, which now has an interest in 16 different stallions around the world, moved with speed to secure interests in three of the most sought after commercial stallion prospects in world racing – Flying Artie (Australia), California Chrome (USA) and Flintshire (USA) – as well as buying a pool of top end broodmares (breeding stock) to support these and other stallion interests. The star trio are rated among the world's top 50 racehorses and enhance a portfolio that includes stallions, breeding stock and racing assets worth an estimated USD100 million.
Flintshire
While Flying Artie's career is expected to carry on for at least another six months, champion and former US Horse of the Year California Chrome and champion middle distance performer Flintshire will be among the most sought after new stallions in Kentucky, America's thoroughbred heartland, when they retire in early 2017 at service fees of USD40,000 and USD20,000 respectively.
Securing interests in California Chrome and Flintshire expands the club's investment into the US. This latest investment push comes only months after the China Horse Club swooped on a stake in the breeding rights for subsequent superstar colt Exaggerator (USD25,000 service fee in 2017) whose commercial valuation is believed to have increased 60 percent in the six months since purchase.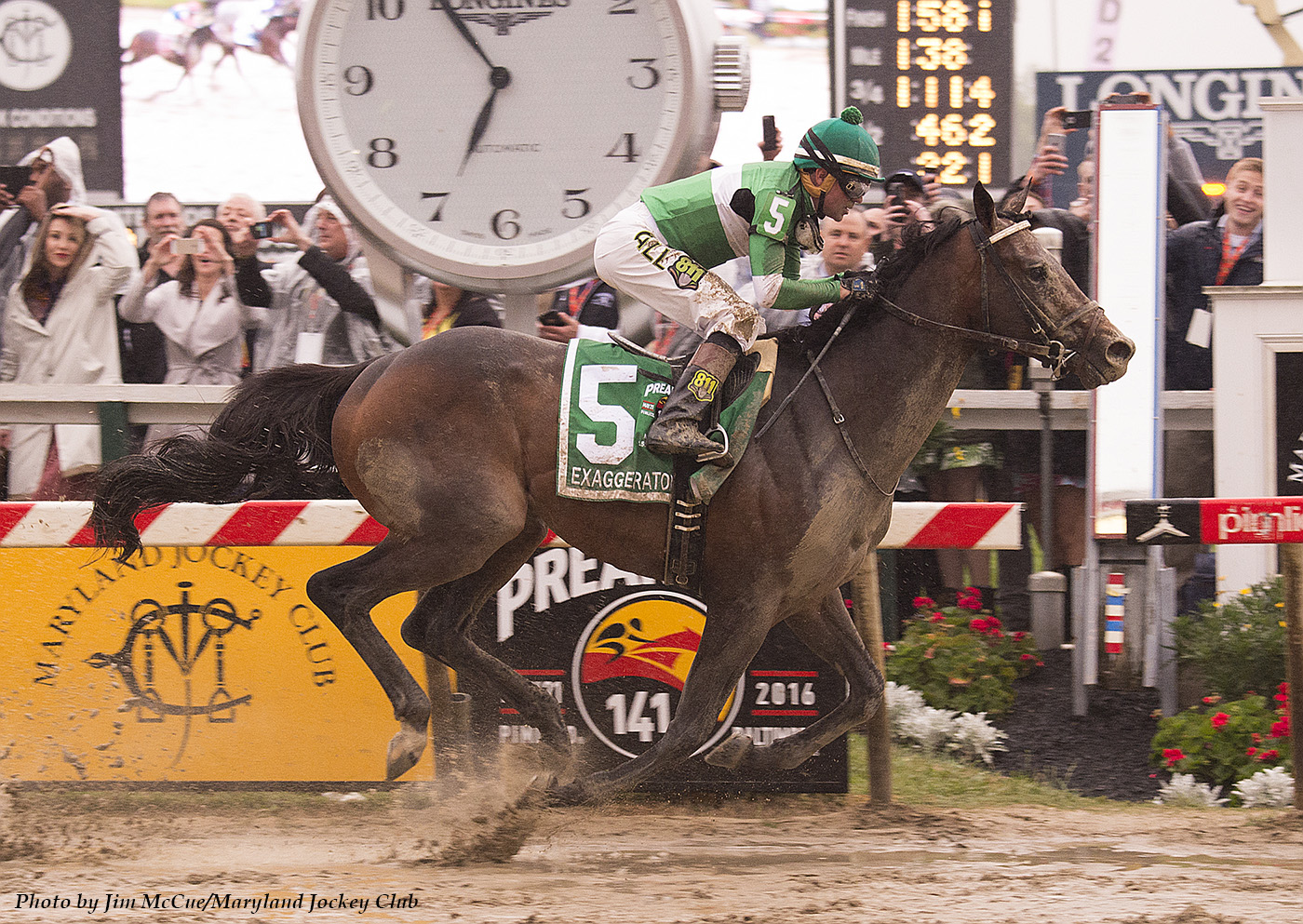 Exaggerator
"When looking for examples of how a stallion can make a return on investment you only need to look as far as Exaggerator's own sire, Curlin," said Michael Wallace, Racing and Bloodstock Manager for the China Horse Club.
"In 2014 Curlin stood at a fee of USD25,000. This fee to cover mares has subsequently been lifted over each of the last three years to USD50,000 (2015), USD100,000 (2016) and will be USD125,000 (2017) next season. In the space of four years his commercial value has grown fivefold and he is one of the most valuable stallions in the world today. Exaggerator is Curlin's best son and most exciting son at stud. Hopefully he will carry his racetrack success to stud just like his father did."
Michael Wallace, Racing and Bloodstock Manager for the China Horse Club
The appetite for elite young stallions in America's multi-billion-dollar thoroughbred industry remains unwavering and the scale of potential upside is exemplified by current champion sires Tapit and War Front. The duo began their careers in 2005 and 2008 at service fees of USD15,000 and USD12,500 respectively. Heading into 2017 they will be fully booked at USD300,000 and USD250,000 – a 20 time increase in value from where their journeys began.
The CHC's aggressive investment strategy is designed to try and secure the next Tapit or War Front and it is being carried out at a time of continuing market growth. The nation's flagship yearling sale, the Keeneland September Yearling Sale, saw a clear strengthening at the top end of the market with no less than 93 yearling thoroughbreds selling for USD500,000 or more (34% year-on-year rise). And demand for mares was even stronger this month with America's premier breeding stock sales (Fasig Tipton November Sale and Keeneland November Book 1) enjoying a combined year-on-year growth of 12% to $460,619.
"The market is very strong and there is no sign of that changing. The demand for yearlings is there and that is keeping stallion fees and the value of stallion assets strong as well. It is a good time to be investing in blue chip stallion assets," Wallace said.
"The CHC's approach has been very targeted and positions it to enjoy growth opportunities in the US just as it is enjoying growth opportunities in Australia and Europe. The future looks very exciting."
---
If you would like to learn more about the China Horse Club exclusive membership offer, please email your inquiry to horses@chinahorseclub.com