Chinese-Malaysian, Dato Yap Kim San, savored a moment of history when his crack colt Sacred Falls became only the third performer to win back-to-back G1 Doncaster Handicaps in the race's 148 year history.
Dato Yap, who has been involved in thoroughbred racing for almost three decades, is one of the pioneering Chinese-Malaysian owners to have tackled international racing both as a racehorse owner and breeder. The successful businessman has combined his passion for racing with business and his success in one area has assisted in the other.
For the second year in succession Sacred Falls carried his colours into the winner's circle when producing a blistering change of gears to roar between rivals from near last, racing away to score by a widening half a length in the $3 million contest. In doing so the four-year-old lifted his career earnings to in excess of $3.5 million.
The $4 million Longines Queen Elizabeth Stakes (2000m) is squarely in Dato Yap's sights and there is every reason for him to again be positive of his chances with Sacred Falls in career best form.
Dato Yap, who also shares in the ownership of the unraced First Seal, with other China Horse Club members, enjoyed further success in Singapore last night when Mr. Armstrong saluted at Kranji.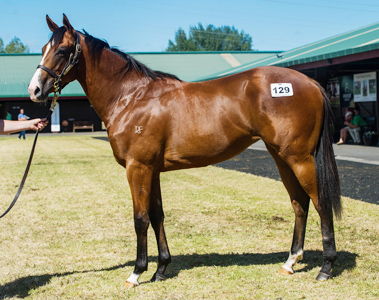 First Seal
Mr Armstrong, trained by Michael Freedman, will be directed towards the G1 Emirates Singapore Derby in July after that success.