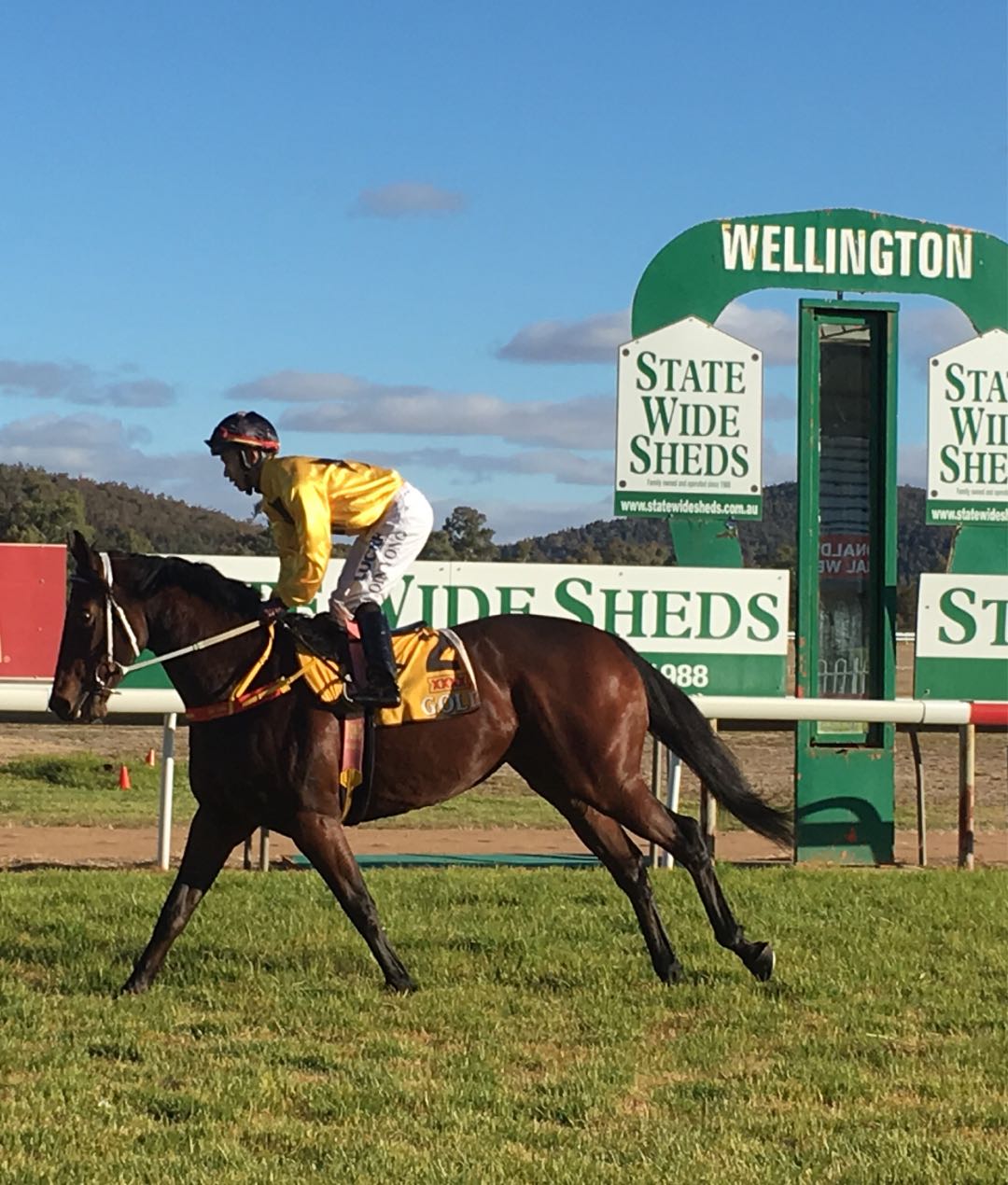 China's history making rider, Qin Yong, has won the right to compete in one of the world's most challenging horse racing centres after a succession of winning rides in recent days.
The 28-year-old Tujiazu is now eligible to ride in Sydney, Australia a location that is home to a deep talent pool of riders including Hugh Bowman who is currently ranked as by the International Federation of Horseracing Authorities as 'The World's Best Jockey'.
The gateway to Sydney was opened with a flurry of five winners from 18 rides over the last eight days. The rich vein of form has lifted Qin Yong's total winning count to seven from just 43 rides, has seen him outride his 4kg claim and also capture the attention of astute horse trainers across the State.
With nine weeks of the 2017-18 season still to go Qin Yong hopes to have lifted his tally of winners to 10, a very respectable mark for one in his first season of riding, and one that looks well within his grasp.
"I have become a professional jockey now. Before I was a jockey from China, if you understand what I am saying. I can follow instructions very well and ride a horse the way a trainer wants," Qin Yong explained.
"A lot of the professionals talk to me, give advice, especially my master Brad Widdup. The day after the races [Brad and I] watch the race replays and see where I can improve. If you want to be a good jockey you have to work hard at it."
Underwriting Qin Yong's dedication to his craft is an immense work ethic and the blessings of a proud family from back in Hubei, China.
"My family are really, really happy. They believe I am very successful here [in Australia]. They support me and want me to do well and to stay safe," he said.
"Our family has a Wechat group and we talk about my rides and they watch the replays of my race wins.
"My wife watches all of the races [I ride in], she is a very big supporter. Before every race day she sends me a message of love and tells me to stay safe."
While riding at the major carnivals in Sydney remains a long-term goal for Qin Yong the challenge to compete on a major circuit is not lost upon him. In his own words he has to "keep getting better and better, I have to really work at it," before he takes on the Hugh Bowmans of the world.
And he is in no rush to measure himself against elite peers, feeling it may be more suitable for focus on the Provincial racing circuit of NSW over the coming months to ensure he is better prepared for the most testing of circuits. The Chinese rider aspires to ride at least 20 winners, a tally that would bolster his confidence, before directing his attention to the crucible of Sydney where world class riders await.
And he has a clear target to measure the level of improvement he believes is required not only over the coming months but over the next year.
"Every month I want to try to add at least two winners," he said.
"In NSW there are hundreds of jockeys, if I can ride 20 to 30 winners [a season], then I will be among the top 40 jockeys and maybe the top 10 apprentices."
---
If you would like to learn more about the China Horse Club exclusive membership offer, please email your inquiry to horses@chinahorseclub.com