The China Horse Club's appetite for investing in quality thoroughbred assets continues is making international headlines. What is less well known is that this hunger for elite investments is balanced by its commercial dedication as a seller.
In its short time as a breeder and seller of thoroughbreds the China Horse Club has begun to amass an enviable record of achievement selling thoroughbreds for up to $A1,300,000 in Australia, £525,000 in Britain and €300,000 in Ireland. This month is has also sold a two-year-old for NZ650,000 in New Zealand and it set a new benchmark when selling a weanling in the United States.
"The China Horse Club is commercially driven. We buy in the market and we sell in the market," said Michael Wallace, the China Horse Club's Racing and Bloodstock Manager.
"We are motivated to generate financial returns and this selling arm of our business will really be felt from 2017 onwards as the breeding stock we have secured over the last two years begins to produce more and more yearlings for auction."
A recent case stud of the China Horse Club's success as a commercial seller was demonstrated at Fasig Tipton's November Sale (Kentucky, USA) when it registering a record price for a weanling by star young stallion Uncle Mo. The athletic Uncle Mo x Flattermewithroses filly was sold for USD380,000 by the Hunter Valley Farm on behalf of the China Horse Club – the highest price ever recorded for a weanling by America's reigning Champion First Season Sire and soon to be crowned Champion Second-Season Sire since his stock began selling at auction in 2014.
It was a heady return for a weanling that was purchased privately as part of a package that included the Uncle Mo x Flattermewithroses filly and her six-year-old dam, Flattermewithroses, who was in foal to champion racehorse boom young stallion American Pharaoh.
"We purchased the Uncle Mo filly in what was really a 'three-in-one package' and the cost of this package has all but been covered by the sale price of the weanling alone. It means that the mare and the American Pharaoh foal she is carrying are just about free. It is a great result.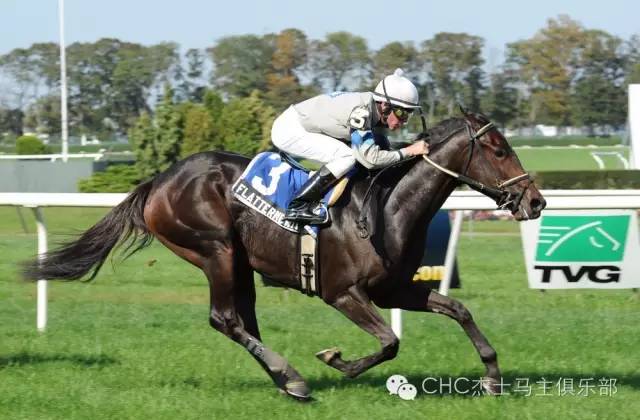 Flattermewithroses
 "Flattermewithroses is a good looking, young stakes winning mare with a great future ahead of her. She will hopefully be generating foals that can be sold at auction for another 10 to 15 years.
"And American Pharaoh is the hottest young stallion to retire in the United States in 40 years. American Pharaoh made international headlines when becoming the first horse to win the American Triple Crown in 37 years. He is only the third horse in the last 15 years to grace the front cover of Sports Illustrated. He was shortlisted as Sports Illustrated's 2015 Sports Person of the Year with Serena Williams (tennis), Usain Bolt (athletics), Steph Curry (NBA), Novak Djokovic (tennis), Lionel Messi (soccer), Jordan Speith (golf) and other superstars. His service fee this year to cover Flattermewithroses was worth USD"
"The upside of this three-in-one-package with the American Pharaoh foal and with future foals from Flattermewithroses will be enjoyed for many years to come."
Overnight the China Horse Club also enjoyed a heady return on its investment into a Sebring x Joleur colt that it purchased in partnership in January. The $A210,000 yearling was resold for NZ650,000 at the New Zealand Bloodstock Ready To Race Sale.
"Costs aside, it is approximately a $A400,000 return for club and our partners in 10 months. A great result to come on the back of other results in the United States and some private sales in Australia," Wallace added.
"The thoroughbred industry certainly presents opportunities, what is important is having an awareness of opportunity and a discipline to execute on them when they surface."
Flattermewithroses is one of a growing number of quality mares that form the club's international breeding portfolio. The strength of this portfolio will be further emphasized in 2017 when the China Horse Club will take its most significant quantity of yearlings to auction with outstanding prospects set to be presented at major yearling sales in Australia, the United States and across Europe.
---
If you would like to learn more about the China Horse Club exclusive membership offer, please email your inquiry to horses@chinahorseclub.com