Justify(no 7)
As Justify sailed through slopping conditions at Churchill Downs to win the 144th Kentucky Derby, America's greatest horse race, he set his international ownership group on a trajectory very few ever enjoy. For the China Horse Club and Justify's Chinese owners nothing will be the same again.
It was the first time that Chinese had ever participated in the Kentucky Derby and their success, under the China Horse Club banner, is a further marker on their ascension into the sphere of elite racing success. Not only did they enjoy victory with Justify, they almost claimed second place as well as Audible closed hard to finish a determined third.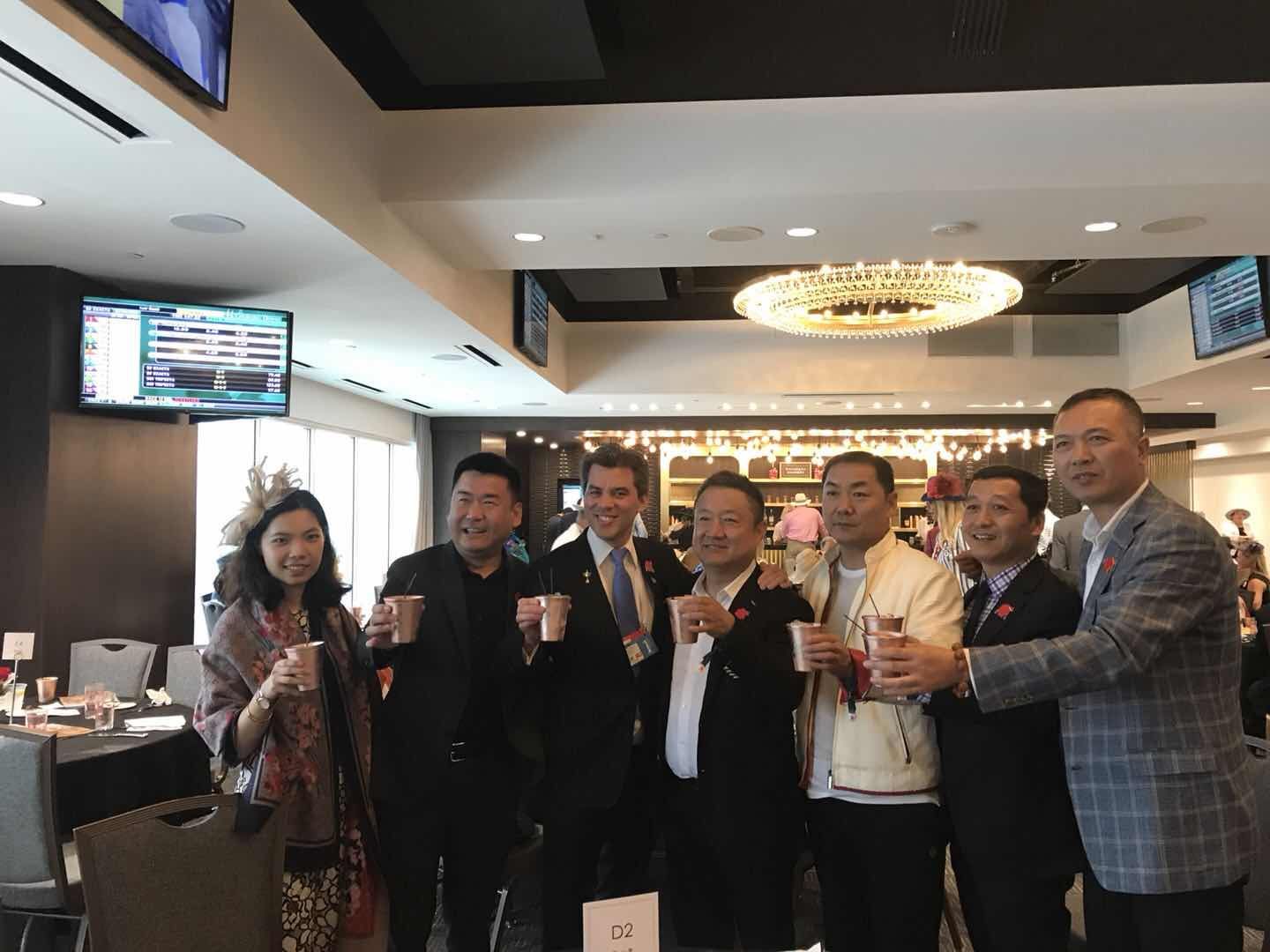 In front of more than 157,000 screaming fans and an estimated TV audience in the United States alone of more than 17 million, the club enjoyed what was undoubtedly its biggest day since it commenced racing in 2013. Its results included:
1st and 3rd in the USD2,000,000 G1 Kentucky Derby (Justify and Audible)
1st USD500,000 G1 Old Forester Turf Classic (Yoshida)
2nd USD300,000 G1 Humana Distaff (Ivy Bell)
2nd USD300,000 G3 Pat Day Mile (New York Central)
"The Kentucky Derby is part of the cultural fabric of the United States. It is among those iconic events that transcend sport in America. So, to be the first to help the Chinese to create history in winning this great race and to also run third is something that our club is very, very proud of," said Teo Ah Khing, Chairman of China Horse Club.
Kenny Trout(from left) with Teo Ah Khing(center)
"The mantra of the China Horse Club since our inception has been to help the Chinese to go 'racing to the world' and we work very hard to make this happen. The Kentucky Derby success is a marker for the Chinese. It is a new standard of success that we hope will inspire them to continue chasing excellence in this sporting field whether that is in the United States, in China or anywhere else in the world."
Justify rewrote history in the most emphatic way. In the wettest Derby Day in history, against what was universally regarded by experts as the best Derby field in recent memory, he defied 19 rivals and 'the curse of Apollo' to live up to all the hype as the most talented horse racing in the United States right now.
The 'Curse of Apollo' suggested that it was impossible for a horse who had not raced in their two-year-old season to win the Kentucky Derby. The last to do so was Apollo in 1882. But in no less than 72 days, Justify went from winning his maiden race to claiming his throne as the best of his generation.
Trainer Bob Baffert being interviewed
Hall of Fame trainer Bob Baffert now has his sights set on the G1 Preakness Stakes in two weeks' time with the hulking chestnut. Success would keep Justify on track to becoming only the 13th Triple Crown winner (Kentucky Derby – Preakness Stakes – Belmont Stakes).
Justify's Kentucky Derby win comes 12 months after Abel Tasman saluted in the 2017 Kentucky Oaks, the equivalent race for fillies. Justify and Audible are raced by WinStar Farm, China Horse Club, Head of Plains and Starlight Racing.
---
If you would like to learn more about the China Horse Club exclusive membership offer, please email your inquiry to horses@chinahorseclub.com