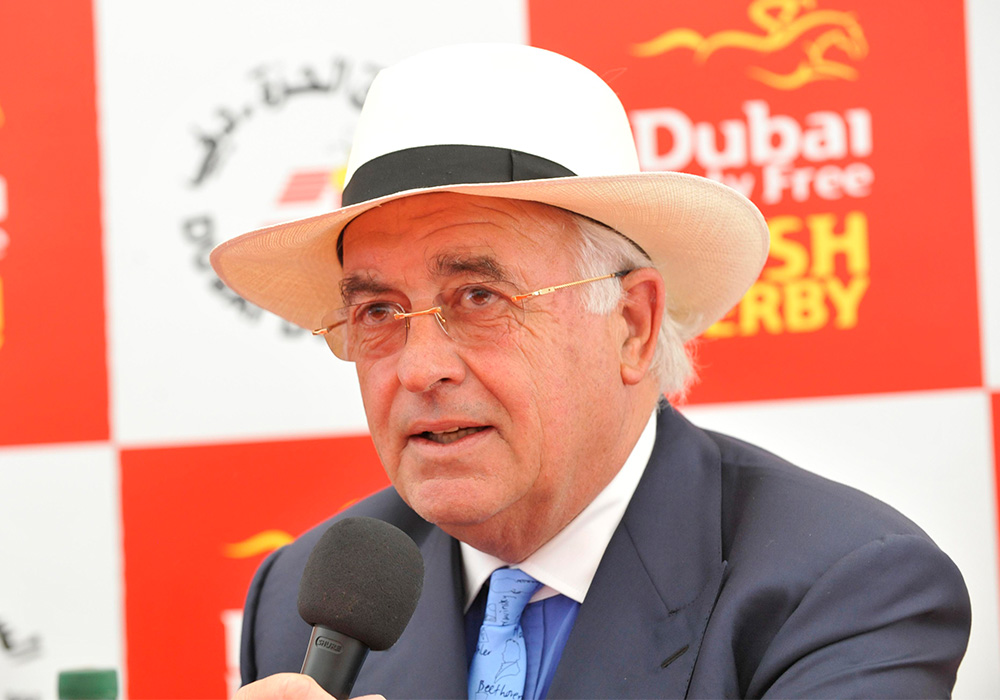 The China Horse Club's International Advisory Council (IAC) is set to take new shape with long term Council Member Mr John Magnier standing down having reached full term in his role.
The Coolmore principal stood the maximum of four years on the council, two consecutive two-year terms, and will make way for a new member with immediate effect.
"The contribution of Mr Magnier to the International Advisory Council during the emergence of the China Horse Club has been warmly appreciated and assisted in our club finding its footing," said Eden Harrington, Vice President of the China Horse Club.
"Mr Magnier has served the maximum of two terms and, like others who have done so, he has kindly stood down from his post. In due course, a new Member will be invited to join the International Advisory Council, a role that is important as the China Horse Club moves forward on its international journey."
The China Horse Club's International Advisory Council is chaired by the Honourable John Warren with current Council Members including Mr Wayne Wang, Mr Andreas Jacobs and Mr Teo Ah Khing.
Mr Magnier joins retired Council Members Professor Dr Joseph Deiss, who was the club's inaugural IAC Chairman, Sir Owen Glenn, Dato Tan Chin Nam and Mr Poh Choon Ann.
"The China Horse Club has been honoured to have had the services of some wonderful Council Members in its short history and we remain excited about the contribution that will be made by future Council Members," Harrington continued.
"When establishing the International Advisory Council, the China Horse Club's intention was always to have a revolving advisory board to ensure new ideas and a wide variety of skillsets that could be brought to the club to help guide our future. That policy has certainly been advantageous to date and it ensures that as the China Horse Club evolves its needs can be met by a council whose skillsets and goals mirror those of the club."
---