In a clear mark of support for China's Ordos Breeding Project and the wider establishment of a thoroughbred breeding hub in Ordos, Inner Mongolia, America's leading breeding and racing stud farm and the world's premier auction house have both signed Memorandums of Understanding (MOUs) during an official government visitation to Lexington, Kentucky in the United States.
The MOUs were signed by the Inner Mongolia Yitai Desert Star Horse Industries with WinStar Farm and Keeneland respectively and were witnessed by a senior delegation from Ordos Government and supporting business leaders from the region. (Summary of MOUs below)
Signing ceremonies were held at Keeneland's famed auction facility and at WinStar Farm's 2700-acre operation and provide clear support for ongoing development of a breeding hub in China located at the Ordos Breeding Project.
The signing of agreements was two of several highlights on a programme built on strengthening relations between the Ordos City Government and Lexington City Government. Other notable highlights included:
- Ordos Government representatives meeting Mr Matt Bevin, Governor of the Commonwealth of Kentucky;
- Ordos Government representatives meeting and presenting to Ms Linda Gorton, Mayor of Lexington, and representatives of the Sister Cities Commission;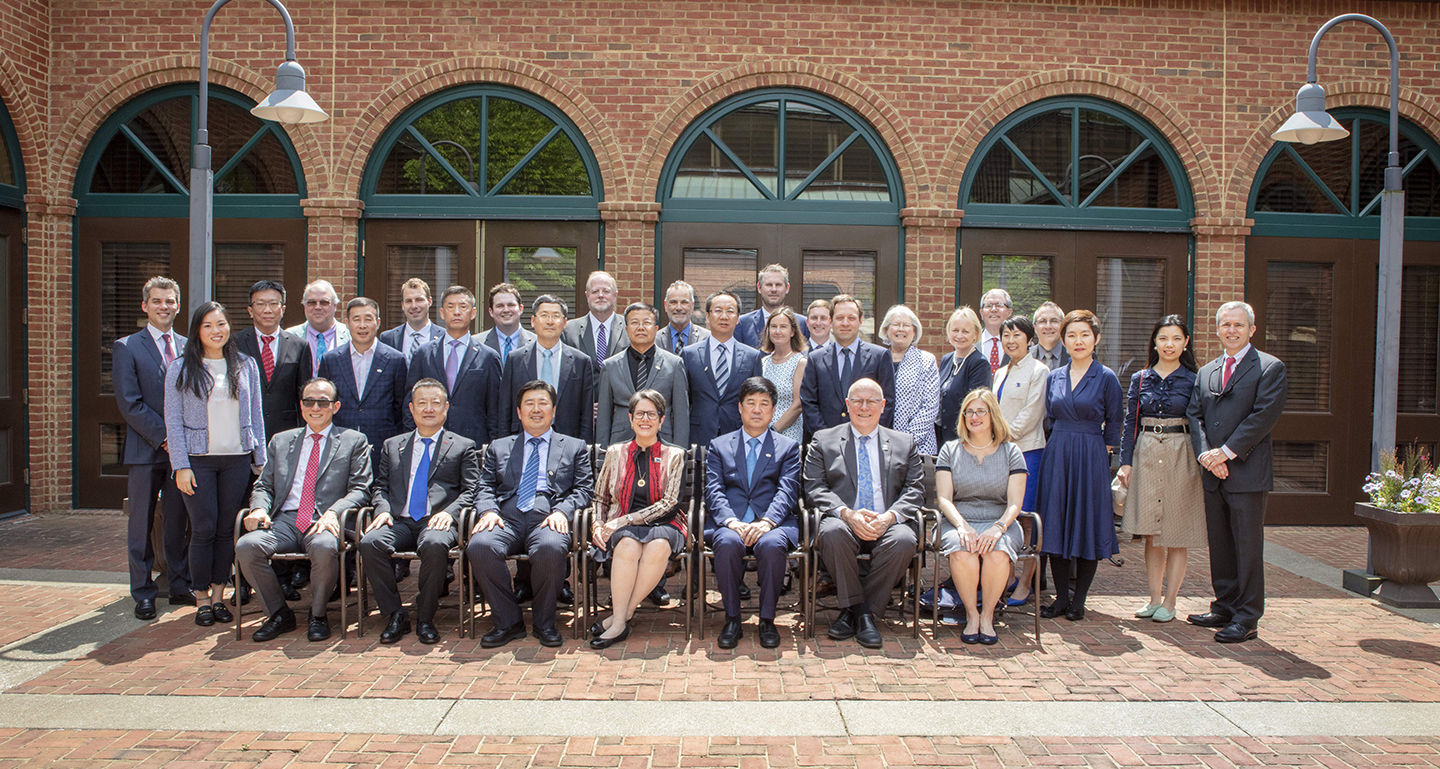 - Visitations to the internationally acclaimed WinStar Farm, Keeneland (auction house and racecourse) and Kentucky University;
- Attending the Kentucky Oaks – one of America's biggest annual sporting events with an attendance of over 100,000 people;
- A personal tour of the Kentucky Derby Museum and the newly opened 'Justify and a Century of the Crown' – The exhibition celebrates the story of Justify, his trainer and his connections including China Horse Club, which educates an international audience with interviews of senior representatives Kenny Troutt (Chairman of WinStar Farm), Teo Ah Khing (Chairman of China Horse Club) and Bob Baffert (Hall of Fame trainer), trophy presentations and more.
The China Daily USA were on hand to exclusively report on the Ordos Government delegations visit and explain its significance for China through its many platforms.
China Horse Club: A growing international presence and networking platform
The building of relations between Lexington "the equine capital of the world" and Ordos "China's emerging breeding centre" has been made possible through introductions made by the China Horse Club and its Chairman Teo Ah Khing.
The intensive programme in the USA reiterated the emergence of China Horse Club as a key networking platform to support government and business initiatives. The gravitas the club holds was reinforced to the Ordos Government delegation when it saw the club's racing silks on display at the world-famous Kentucky Derby Museum and were informed by the museum curator that the club is one of only two owners in recent memory to have won both the Kentucky Derby and English Derby.
Summary of MOUs:
Cooperation between Inner Mongolia Yitai Desert Star Horse Industries and WinStar Farm
Cooperation between these two parties provides a clear and direct link between America's thoroughbred industry leading operator, WinStar Farm, and China's fastest emerging breeding hub, the Ordos Breeding Project. It is the first signing of its kind between leading thoroughbred entities in the United States and China.
This agreement will assist in fast tracking the growth of the Ordos Breeding Project and its awareness in international markets, especially in the United States, through access to world class stallions at WinStar Farm.
Cooperation between Inner Mongolia Yitai Desert Star Horse Industries and Keeneland
Keeneland will provide Inner Mongolia Yitai Desert Star Horse Industries with expertise and guidance in the ongoing development of the Ordos Breeding Project especially with the creation of world class racing festivals and auctions and also with community education, fan development, industry training and marketing.
This cooperation is an extension of Keeneland's support of China's emerging industry. Keeneland has worked collaboratively and harmoniously in the promotion of China's emerging thoroughbred industry with its support of the China Horse Club's lifestyle and racing festival, the China Equine Cultural Festival (CECF) since its inception in 2013. Keeneland shares a vision of a commercial thoroughbred industry in China that is self-sufficient, internationally welcoming and community focused.