World class thoroughbred studs, Vinery and Arrowfield, will race in partnership with the China Horse Club (CHC) in Australia after buying into yearlings with the Chinese based lifestyle club at the Inglis Australian Easter Yearling Sale.
Vinery and Arrowfield will share in one yearling colt a piece to extend the CHC's network of international stud partners which already sees a very close association with the Irish based conglomerate Coolmore as well as the Australasian operations Raffles Stud, Think Big Stud and Blandford Lodge.
Vinery Stud co-own in a More Than Ready x Unspoken Choice colt that was bred by Muzaffar Yaseen's Teeley Assets and raised at Vinery's Hunter Valley operation. In the last decade Teeley Assets has stamped itself as one of the most successful breeders in Australasia with his select broodmare band producing a series of exceptional racehorses of all ages.
"This colt was bred by Teeley Assets Pty Ltd, run by Mr Yaseen, the same gentlemen who bred Redoute's Choice, Manhattan Rain and this year's talented two-year-old Rubick," said Peter Orton, Managing Director of Vinery Australia.
"We are delighted to join with the China Horse Club to race this colt who was born and reared at Vinery. He was a standout colt from the moment he was born and he has great residual value if he can become the next notable performer in his family."
Arrowfield Stud and breeder Matt Cloros have taken the opportunity to both race a striking Redoute's Choice x Panorama Ridge colt with the CHC. The bay is the grandson of multiple Group 1 winning mare Nebraska Tornado.
"The Redoute's x Panorama Ridge colt is a most attractive, smooth walking, athletic individual with a very relaxed, easy disposition. In our view he is a Guineas style of colt," said Jon Frey, Arrowfield Stud's Bloodstock Manager.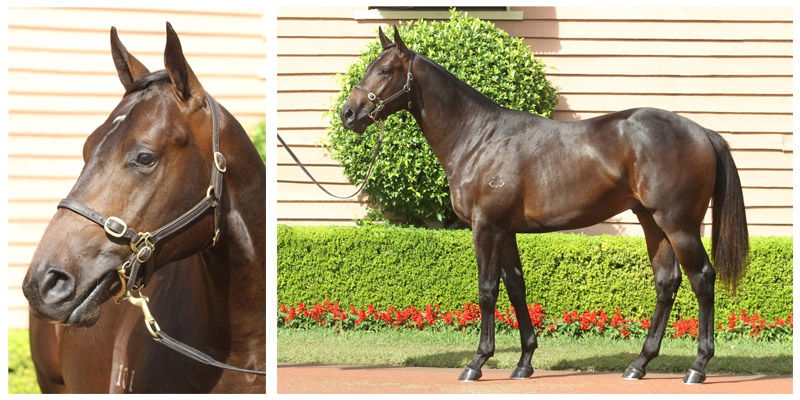 "This colt comes from one of the best Juddmonte Farm families of Prince Khalid Abdullah. His granddam, Nebraska Tornado, was successful as a three year old in both the Group 1 French Oaks and the Group 1 Prix du Moulin against the older horses at one mile. The colt's dam is by the leading sire Empire Maker, a sire whose bloodlines we have particularly targeted for acquisition as he carries the same blood as that of Redoute's Choice's female family. Previous line breeding to this 'Best In Show' family has proven to be very successful.
"We were very pleased with the Panorama Ridge colt as an individual and we believe that if he were to become an important racehorse his bloodlines are strong enough for him to stand at stud anywhere in the world. We look forward to racing him in association with the China Horse Club."
The CHC secured five outstanding yearlings at the Easter Yearling Sales, four colts and one filly. Joining the above outlined colts in CHC colours will be a Northern Meteor and Not A Single Doubt colt and a Denman filly.
"Last year we worked extensively with our partners Coolmore to source some high quality colts and we also singled out some lovely fillies to buy," said Mr Teo Ah Khing, Chairman of the CHC.
"In the ensuing 12 months we have only seen two of these buys race to date but one of them is Zululand, one of the premier colts in Australia. Zululand has already won a Group 2 race and hopefully he can improve on that record in the next 12 months and our other buys can deliver on the promise they are showing as well. It will be an exciting time ahead."